December 2021,
---
December 2021,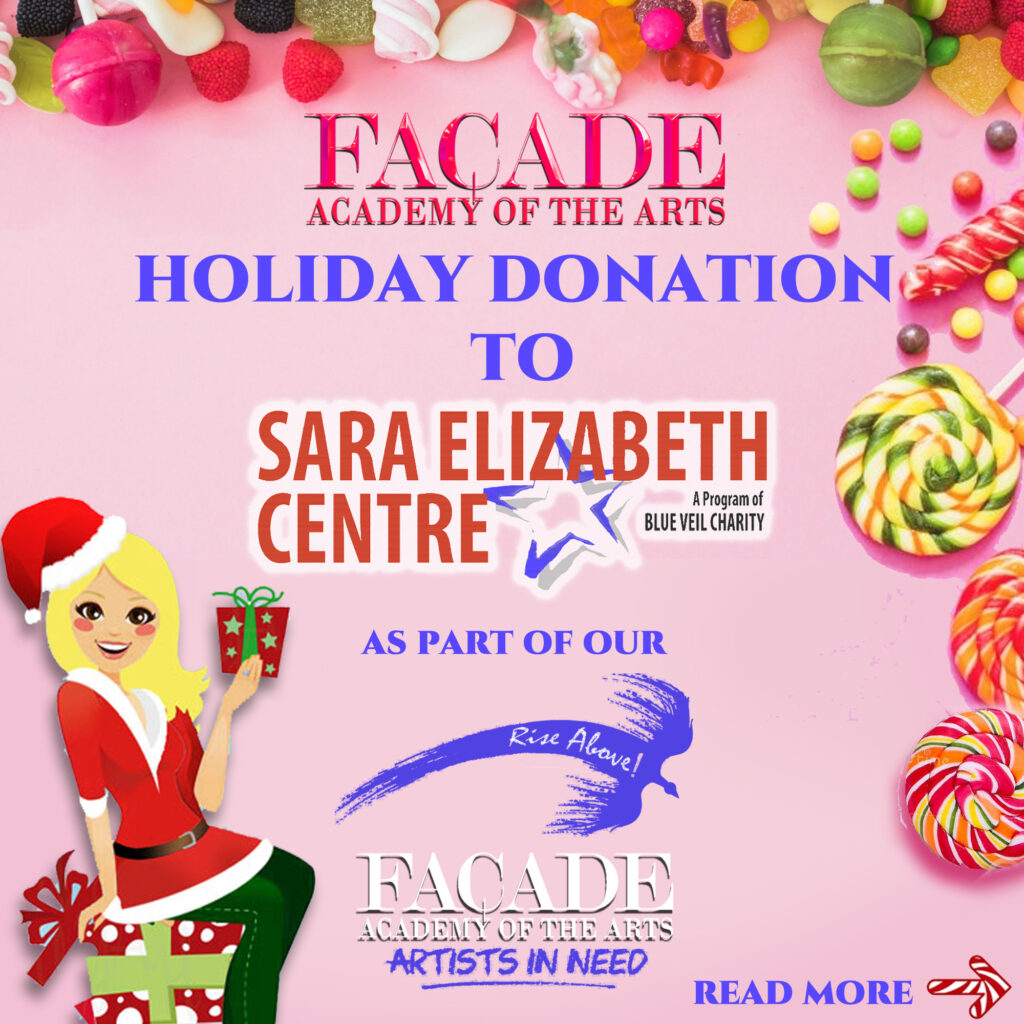 ---
Dear friends,
As 2020 comes to an end, I reflect on what has been most important to us during this hard time, which are the people closest us, especially our families. This past year got me thinking, how everyone and their families have been affected during these trying times.
At Façade, our primary focus is providing art and inspiration to youth within our community. Youth are the most sensitive and vulnerable in difficult times. My team and I made a point to spread cheer this past year, starting with taking part in the international Rainbow Trail Movement, in collaboration with our RISE ABOVE initiative. Spring of 2020 was an incredibly special and memorable time for our academy because we were able to reach out to hundreds of young artists and provide them with some much-needed motivation and inspiration.
This initiative made such an impact on our young artists and others within the community who so willingly jumped on board to participate. In continuing with our RISE ABOVE initiative, we have developed a new chapter for Artists in Need.
Façade is donating copies of our 12-part pre-recorded art classes, art supplies and RISE ABOVE t-shirts to youth in need, so they can stay creative no matter what stress factors surround them at this time. This series of art classes instructed by my brother and my business partner, Vincent Spremulli, B.A & Sc., M.A, BEd, will teach them the fundamentals in art and creative development to keep their inner artist motivated.
Façade in association with local school districts will donate 10 kits for the holidays, each valued at $800.00 to economically marginalized families. Moving into the new year, we will continue to work with the school districts as well as partner with other child service agencies and children's hospitals and continue these donations. The full details will be revealed in the coming weeks and months ahead.
As an added feature, we decided to include one more chapter! Art and mindfulness go hand in hand and there is no better way to eliminate stress factors, to de-clutter thoughts and to help unlock the imagination, then leading these young artists through a meditation.
My brother and I called on more family members to help us with this initiative. Our sisters, Paolina Spremulli and Lisa Spremulli from BodyWorx Vitality joined the opportunity to participate in the RISE ABOVE initiative, Artists in Need chapter.
BodyWorx Vitality offers services and treatment for those who are injured, disabled, have chronic disease or experiencing muscle and joint pain. They also work in sports rehabilitation and pelvic health. In addition, they offer fitness and wellness programs-to help improve the quality of life for others in mind, body, and spirit. As experienced practitioners who have provided wellness services to youth of all ages, they are excited to offer something truly special, something that would support Facade's art programs and provide a balanced experience. They recruited a member of the BodyWorx family, Jennifer Rego- yoga Siromani, Reflexologist and Reiki practitioner. Jennifer has countless years of experience empowering others through mind, body, and spirit. On behalf of BodyWorx they are including a BONUS chapter to Facade's donated art series, an exclusive meditation class that is customized for the artist spirit.
My siblings and I have come together as a family to help spread hope and cheer to families in need, not just for the holiday season but continuing this important cause into the new year. We hope we can inspire others to stand united as a family and make a difference in the world because family can extend far beyond one household. On behalf of Façade Academy and BodyWorx Vitality, we wish everyone love, peace, joy and good health in 2021.
Mina Spremulli- Di Carlo
---
March 2021
---
January 2021
---
December 2020