Victoria Secret fashion shows are always a highlight of the fashion world.
Happening once a year, the show highlights the new looks in the iconic lingerie line, complete with beautiful winged Angels gracing the stage in luxurious designs.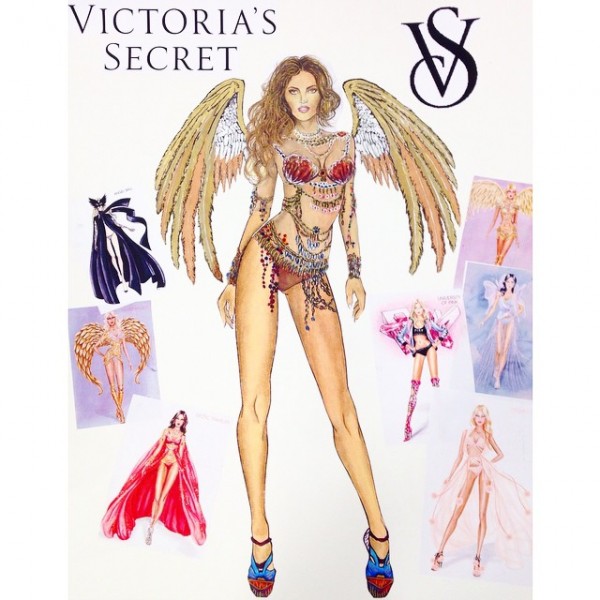 Victoria Secret Angel, designed by Facade instructor Vincent Spremulli, inspired by the Exotic Traveller line.
This year, the show took place in London for the first time. As always, the themes of the 2015 line dominated the show, with each look categorized into the Gilded Angel, Exotic Traveler, Dream Girl, University of Pink, Fairy Tale and Angel Ball.
Models Alessandra Ambrosio and Adriana Lima showcased the Dream Angels Fantasy Bras for the London event, worth $2 million apiece (see image above).
In stunning red and blue, these expensive pieces took over 1,380 hours to make and were courtesy of Mouawad. Because all of the materials had to be set properly, individual moulds of the models were made to ensure the best possible fit.
Over 16,000 rubies, diamonds, topaz and sapphires were strung together with 18 karat gold chains to create the exotic-inspired costumes.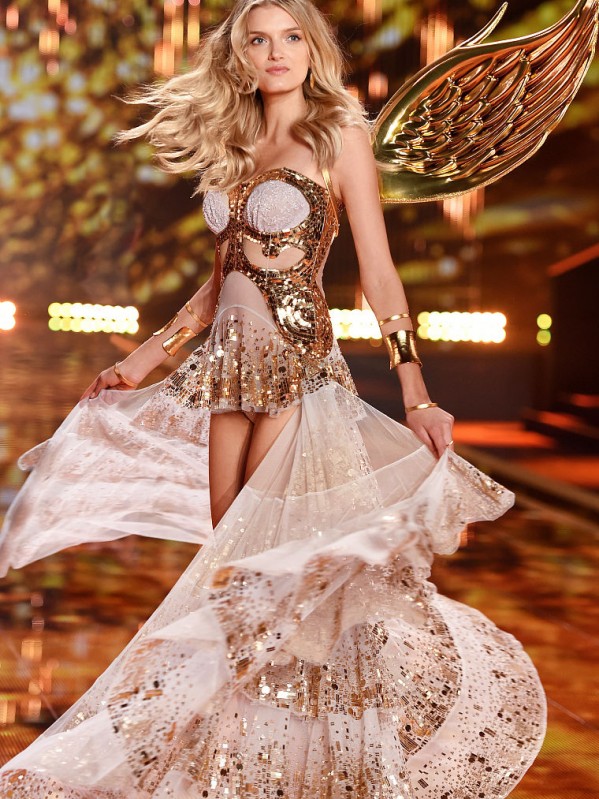 This year, more Angels then ever were decked out in intricately designed 18K gold foil plated wings, adding to the surreal beauty of the show.
The man behind the wings, Serka Cura, has been working meticulously on designing nearly 100 unique sets of wings since the end of summer.
Hundreds of hours, hundreds of thousands of crystals, and countless feathers plated in gold were the ingredients needed for Cura's team to create the lavish wings.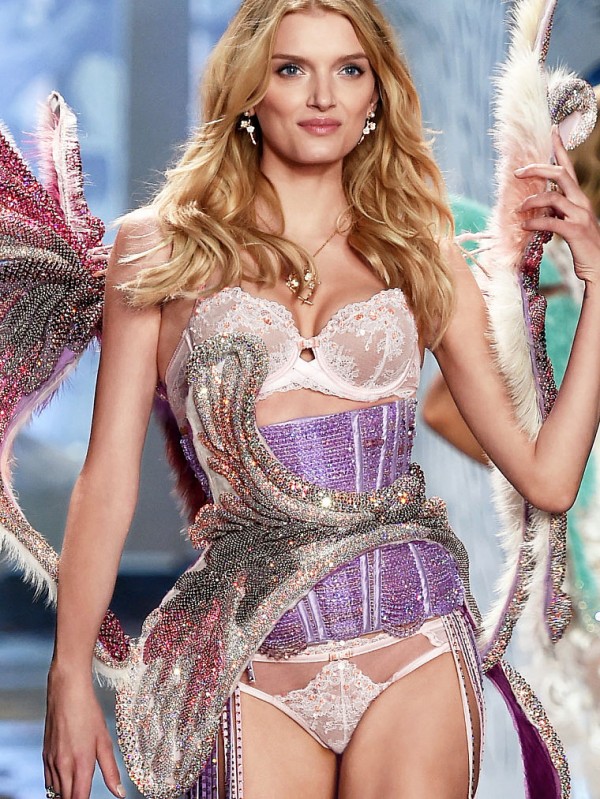 One Sworovski crystal sponsored set, graced by Lily Donaldson, is adorned with over 150,000 crystals and took over three months to complete.
Another look, the purple and pink fairy costume, took one day to make each pipe that wraps around the model's body. The technique was invented by Cura, and was a challenge even for him.
"Nobody has made it before!"

he said in an interview

. "It's a dream come true because nobody can make it again."
The costume designers responsible for each individual work of art have been working all year for the annual fashion show.
Brooklyn based artist and costume designer Jeff Bender has been working since the spring, hand painting eight designs for inclusion in this year's show.
In total, eight hours of painting a day by Bender and his team over nine months, excluding all the time spent pattern drafting.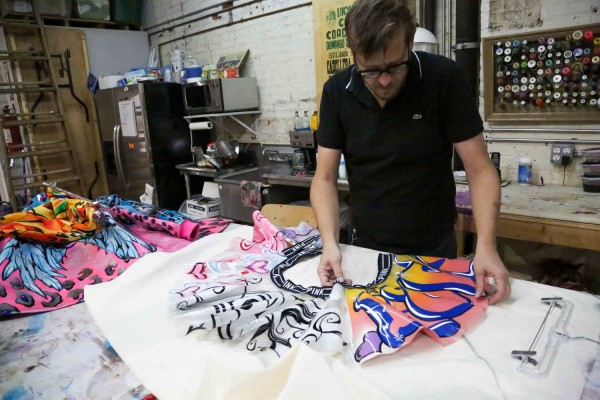 Check out the tips and tricks for the beautiful MAKEUP ARTISTRY and HAIR in the show in this special video!

Click here for the video.
And don't miss out on these amazing behind the scenes look at all the work that went into designing each theme in this year's show!
Check out our gallery for more beautiful looks, and

VictoriaSecret.com

to buy your favourite looks!