.
Since 2009 the Bell Boxes Murals Project have painted 91 murals on Bell Canada outdoor utility boxes throughout Toronto, Southern Ontario and Quebec.

The Bell Box Murals Project is an innovative collaboration between private enterprise, community arts organizations, local a

rtists, residents associations and local governments that benefits all members of the community. The benefits of the Bell Boxes Murals Project include:
• Replaces graffiti and vandalism with original works of art
• Accessible to all residents and visitors, regardless of income or social stature
• Makes the streets more inviting to residents and visitors
• Provides a public art channel to reflect local culture and heritage
• Enhances residents' sense of community
• Provides income and opportunities for community artists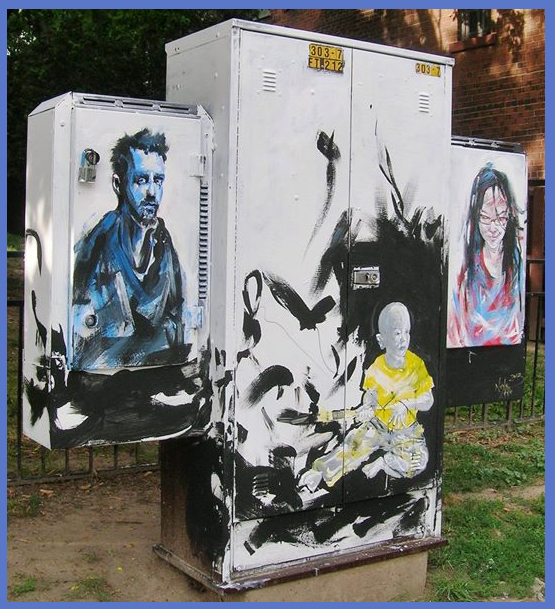 Each year the Bell Box Mural Project calls for artists in different cities throughout Ontario.

They are making their way up North and it will only be time until the Bell Box Mural Project comes to Vaughan!

 

Click on the images below to see enlarged past Bell Box Mural Projects. 
Credit from Left to right: 269 Gerrard East – Emilia Jajus – beside the Toronto Public Library at Gerrard and Parliament. Tak Bui – west side of 475 Dundas St E. McLevin Ave at Pennyhill Dr – Christina Mazzulla. Oak St & River St – Nigel Martin and Adrian Junior. Tennesha Skyers Bell box mural at Tapscott and Crow Trail in the Malvern neighborhood of Scarborough, Ontario.Michael Cavanaugh.