We recently travelled to the beautiful island of St. Lucia where we met many new inspiring people, including wire sculptor Paulinus Herman. Paulinus Herman is a sculpture artist born in St Lucia who creates amazing mixed-media sculptures depicting life on the Carribean island.
Wire sculpture dates back to almost 5000 years ago, found in jewellery in ancient Egypt and Europe. In the 20th century, wire craft has taken a new life, with sculptures made of wire alone or mixed with other materials used to make beautiful creations.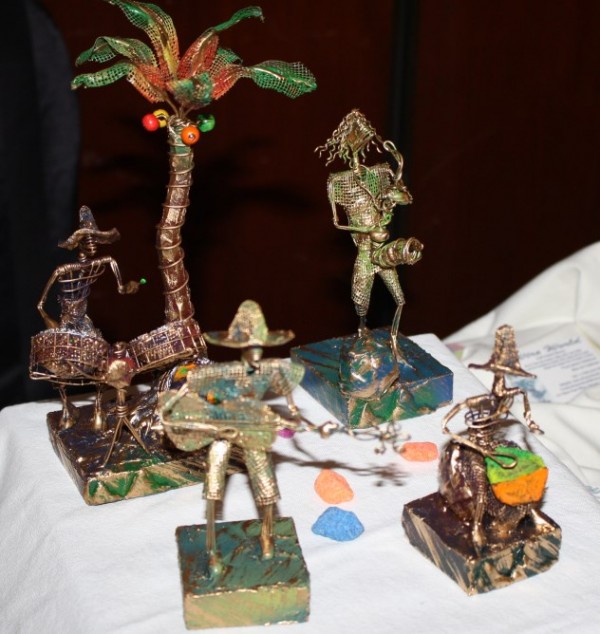 Paulinus has been making this type of art for over 17 years, a craft he picked up from his mentor in Barbados. After travelling to South Africa where they create large life-like wire sculptures of gods, his mentor decided to scale those sculptures down and depict scenes that are central to Carribean culture. Scenes such as people playing instruments like the steel drum and guitar, people on the beach and banana and coconut trees are some of his most popular sculptures.
He uses wire along with wood, wire mesh, screen, filler and paint to create them. It's a two part process, with around 4 hours to create the sculpture, then priming it, waiting for it to dry overnight and then painting as the final step.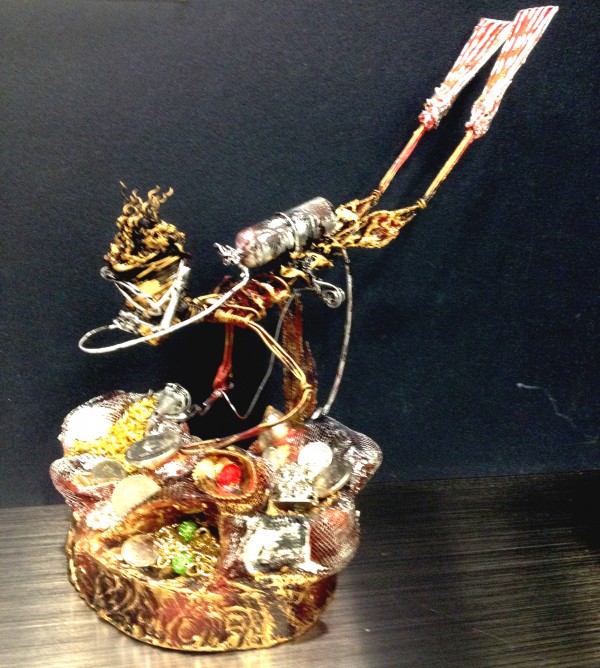 This sculpture shown above is the one we brought back to Canada with us, showing a diver scuba diving for treasure made of jewels, coins and gold chains. It's now on display in our studio so we can always be inspired!
We absolutely love Paulinus' unique sculptures and we're excited to try out his unique mixed-media method!
Watch a video of Paulinus Herman here to see more of his wirework, and check out his website Wire World Craft for information on how to order custom pieces and have a little piece of the Carribean.