At this time of the year, it's nice to express creativity to the max and bring holiday cheer to everyone! This past weekend our team at Façade Academy set-up our winter display in the Window Gallery.

As an academy dedicated to creative development, we want to inspire our students and the community with creativity both professionally and personally. We encourage others to think outside the box and be different, putting themselves out-there on the forefront of creativity.

This year at Façade Academy we went over the top with our display, not only showcasing a beautiful and unique set design, but incorporating the core Façade team members in a comical and theatrical way, as another unique element to the display.

Our hard work and months of preparation, costume shopping, planning and designing paid off. We have gotten such amazing and positive reactions from everyone, whether they know us or not.   People are  stopping in their cars to take a moment to admire the display.
.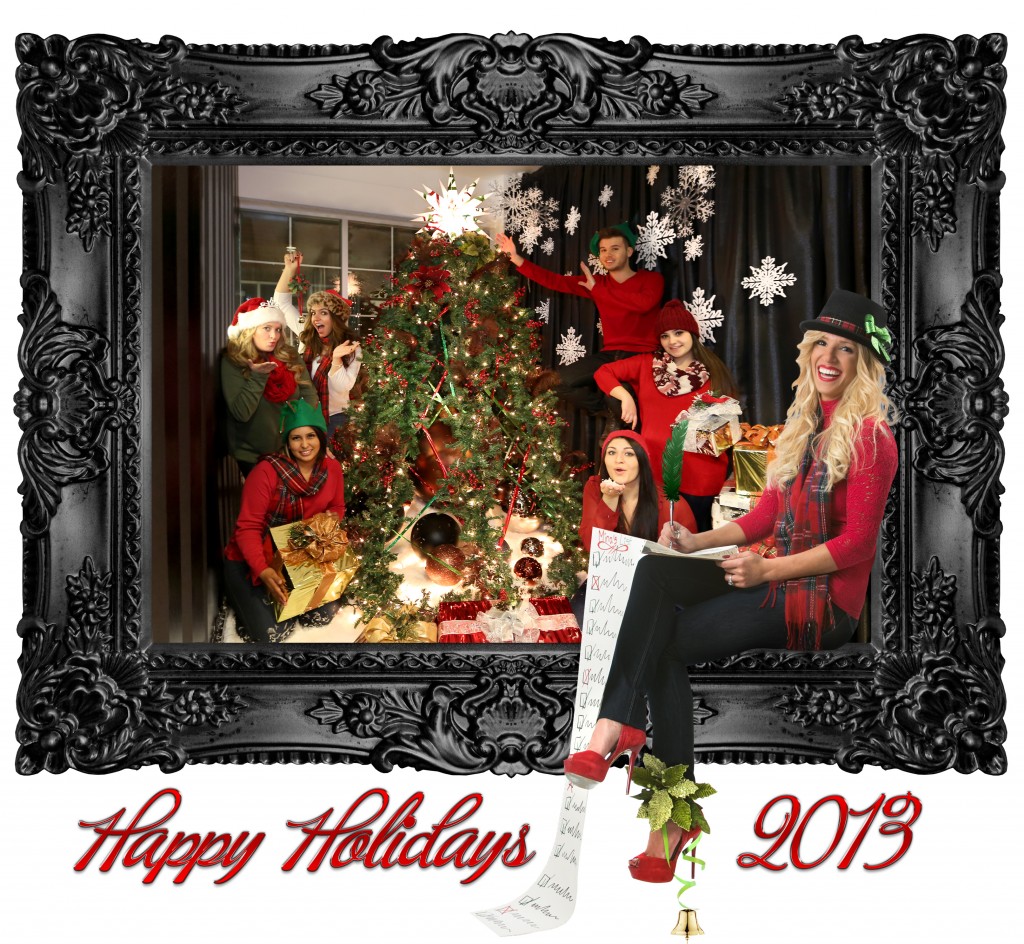 The beautiful display and elf photo shoot were the features of this year's Holiday card.
The planning and development of this year's winter display could not have been possible without the help of

Airport Railings Group of Companies

.
They strategically constructed the Christmas tree, as a one-of-a-kind piece, exclusively for us, which is one of the main features in the set design.
Also, if it were not for the hard work, dedication and creative eye of

Vanessa Galle,

Professional Phogographer

, we would not have been able to bring our vision to life and create such realistic looking figures in the display.  These images were incorporated into our Holiday cards for all our students and business affiliations to enjoy!
The winter display was a long process and required a lot of detail and hands-on custom work, which resulted in a unique and creative display for everyone to feel inspired by!