"Venice once was dear,
 The pleasant place of all festivity,
.The revel of the earth, the masque of Italy."

In honor of the time of Carnival/ Carnaval De Quebec/ Mardis Gras/ Shrovetide/ Carnevale — Façade Academy decided we would dedicate a blog to one of the most beautiful and historically rich celebrations in the world.
Due to the multiple celebrations on every continent, we decided to focus our attention on the most romantic and whimsical festival… Carnevale Di Venezia. Yes, The Carnival of Venice has to be one of the most theatrical and magical celebrations of Carnival. Masks, costumes, characters, colors and mystery are what make this event a world-wide tourist sensation.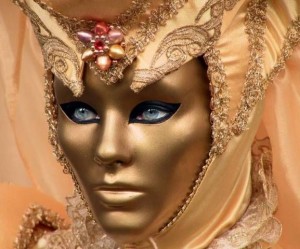 A BRIEF HISTORY ON CARNEVALE DI VENEZIA
An annual festival, held in Venice, Italy. The Carnival ends with Lent, forty days before Easter on Shrove Tuesday (Fat Tuesday or 
Martedì Grasso
), the day before Ash Wednesday. Masks have always been a main feature of the Venetian carnival. Traditionally people were allowed to wear them between the festival of Santo Stefano (St. Stephen's Day, December 26) and the start of the carnival season and midnight of Shrove Tuesday. They have always been around Venice. As masks were also allowed on Ascension and from October 5 to Christmas, people could spend a large portion of the year in disguise. Maskmakers (mascherari) enjoyed a special position in society, with their own laws and their own guild.
CHARACTERS TO LOOK FOR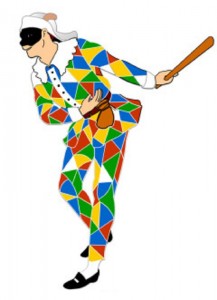 Arlecchino
He is the king of the stage of the comedy dell'arte. This figure held an interest of many authors who wrote books about him. He is awkward and clumsy, he gets into situations when he is helplessly looking around and waiting, what bad is going to come out for him.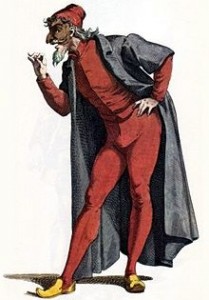 Pantalone
Old Man (his old name is Magnifico – magnificent, magnificence) using the Venetian dialect. He is a head-piece, swaggering, exhibiting his potence until he goes into a gout attack or gasps for breath.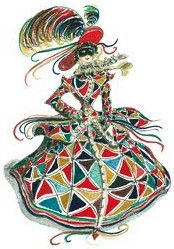 Colombina
Maid-servant counterpart of Arlecchino. She may be a flirtatious and impudent character, indeed a soubrette, but without losing her judgment.
Pulcinella
A character associated with Carnevale Di Napoli, but definitely an important character none the less. He is a lover, a fastidious lady, a joker and spy, a purler, a racker etc.
.
VARIATIONS OF THE MASK

BAUTA
    ………  
GATTO
………….
COLOMBINA
….
       
 …….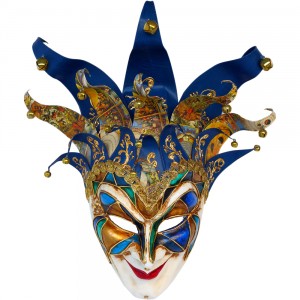 MEDICO DELLA PESTE
……………………..
JOLLY
……………..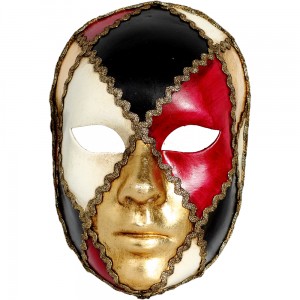 ………
VOLTO
…………………………
MORETTA
……….

This year Carnevale will be held on February 12, but celebrations in Venice and many parts of Italy
start in late January or early February.

Here are a few of the intricate, colorful costumes to be worn:
(Click on each photo to enlarge)

Carnevale Di Venezia – Opening 2013

 <<click this link to watch the official opening night of Carnevale 2013!

CLICK HERE TO VISIT OUR COMPETITIONS PAGE TO SEE HOW OUR STUDENTS ARE PARTICIPATING IN HONOR OF THIS CREATIVE EVENT!