Planning is in full bloom
Famed fabler Hans Christian Anderson once said "Just living is not enough. One must have sunshine, freedom and a little flower".  How very fitting to begin this next chapter in my tale, the one about the flowers, with these words from a master storyteller.

It seems that every fantastical chronicle incorporates blooms in one form or another. In some stories they are animated like the talking flowers in Alice in Wonderland or the ballet dancing flowers in Fantasia.  In others they are decorative accessories like those woven among Rapunzel's braided locks or the water lily that forms part of Tiana's gown. Some accounts place the buds as integral and symbolic parts of the plot like the Beast's enchanted rose or the cherry blossom gifted to Mulan by her father accompanied by the sage advice
"The flower that blooms in adversity is the most rare and beautiful of all"

. Or flowers simply form part of the overall beauty and charm of a moment such as the flowering patch from which the pumpkin for Cinderella's coach is plucked; or the summer day dreams that snowman Olaf has of running through fields of grass and flowers.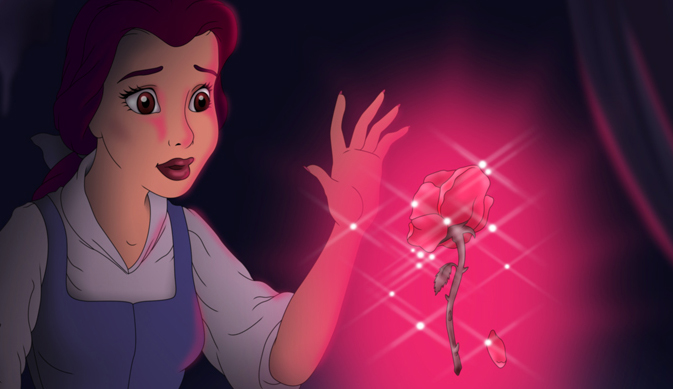 In my fairytale, flowers play an important role.  Aside from the obvious bridal bouquet, they are a huge part of the design of my wedding.  They will be prominent during my ceremony, cascading down from large 7 foot tall candelabras and flower petals will be strewn along the aisle runner. Colorful bouquets of vintage rose and light blue, accented by bright coral, green, yellow, ivory and peach will decorate the alter, the tables and the archway in the centre of the room, as well as embellishing my gift box and gift table.  I won't yet reveal where my wedding will be taking place but based on all the other unconventional elements that have been described until now, I'm sure you have already guessed that the ceremony will not be held in a Catholic Church, nor will my reception be held indoors.  Not to worry, all will be revealed in due time.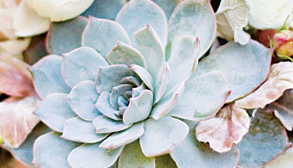 When it came to the selection of flowers for my big day, the recurring design element of texture came into play.  I researched many exotic flowers like the cactus rose for their unique characteristics.  The florals will also consist of fabric and metal being combined with real flowers to create interesting shapes and textures.  Some of the blossoms will be created out of silk and lace fabrics with the addition of crystal broaches and metal leaves.  The stems will be wrapped in organza.  This is where all the bling comes in as well.  I haven't added a lot of sparkle to my gown or my accessories, leaving it all for the bouquet which will act as handheld jewelry.  As a final touch I will weave stands of glass pearls through it in a unique way.  The only traditional element will be the color. As my gown is rose colored, I felt it was appropriate to pair that with a clean color and I finally came to terms with choosing ivory flowers, large greens leaves and a mix ivory textured fabrics.  Very bridal right?  I didn't want to make the color of the bouquet stand out more than the design, and, it is a wedding after all.