Ever watch the Victoria's Secret Fashion Show and wonder, 'Who creates all those fantastic wings and runway looks?
Meet some of the artisans behind this years show and get a sneak peek into the making of it all!
The Victoria Secret fashion show is about
f

a

n

t

a

s

y

and

creativity

.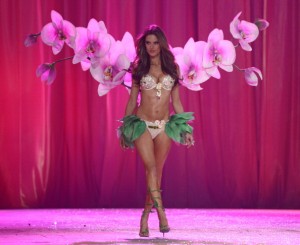 The whole world is looking at this art which was a combination between artistry and craftsmanship.
Artisans come up with their own ideas that are wonderful and unique that they incorporate into the show.
The fashion show is a production like no other, it is a collaboration between many artists around the world that create wearable art and sculptures for the models to wear. The fashion show inspires others creatively and is innovative with materials bringing it to new levels.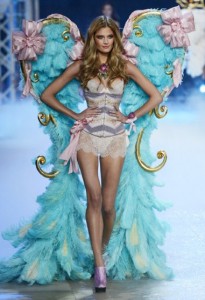 This year, Victoria Secret collaborated with talented and creative artisans such as:

Surkan Cara, who is a couture artisan based in Paris who works with feathers.

Barak Stribling

,who has a background in theater, film and costume specializing with leather. He was responsible for creating the costumes for the show. His words of wisdom is "don't take everything so literary, be don't afraid to take a step that no one would think about."
Marian "Killer" Hose created the beautiful wings in the show and describes the pieces she created as sculptures and that the whole world had their eyes on her artwork.

Shapeways

, a 3-D printing company. Their part in the show was to create 3-d printed costumes the models would wear down the runway (Look out for their 3-D printed snowflake corset and accessories!)

.
In this 3 part series you will go behind the scenes and take a deeper look into the craftsmanship behind the looks and wings you on the runway.
Join the artisans, along with Executive Producer Monica Mitro, in the workroom, and

catch the finished product on the runway on Tuesday, December 10, 10/9c, on CBS.
.
.
.
.
CLICK ON THE IMAGES TO VIEW THE VIDEOS