Inspire… Motivate … Create !
Façade Academy offers programs, services and workshops for corporate professionals.   We provide a professional, modern and innovative facility for our clients.  Whether you require: space to host your own presentations and/or seminars, a computer lab to run workshops, marketing, branding and image consultations, or to update skills in any one of the design programs we offer, our professionals and facility are here for you.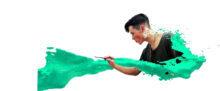 Our programs and workshops include:
•Professional Presentations
•Personal Image Development
•Corporate Image & Communications
•Marketing & Branding
•Creative Development
•Team Building, Effective Communication & Creative Strategies
One of the keys to a successful work environment and corporate image is to seek professionals, such as ourselves who have the vision and innovative spirit capable of revolutionizing the façade and core of the corporation.   We will do this by rebuilding: it's creativity, communication skills, team, techniques and differentiation to become a competitive intellectual property, operating as a complete unit to lead the industry.
"Creative ideas flourish in an environment which preserves the spirit of fun.  Nobody is in business for fun, but that does not mean there cannot be fun in business." – Leo Burnett
Leave it to us!
Our Services include:
Studio Rental
Marketing Consultations
Personal Image Consultations
Corporate Image Consultations
Branding Consultations
Design of Marketing Collaterals
"An image is not simply a trademark, a design, a slogan or an easily remembered picture.  It is a studiously crafted personality profile of an individual, institution, corporation, product or service." -Daniel J. Bourstin
Creative Chapters
Designed to benefit body, mind and spirit. It is a form of art expression as therapy towards achieving personal and professional goals.
Click the image above for more information on our Creative Chapters Programs!
Please contact us in advance for studio availability, private or group sessions, services, consultations and rates.
Keep up with all things Façade.
SUBSCRIBE TO OUR
NEWSLETTER
Copyright © 2023 Façade Academy of the Arts | All Rights Reserved