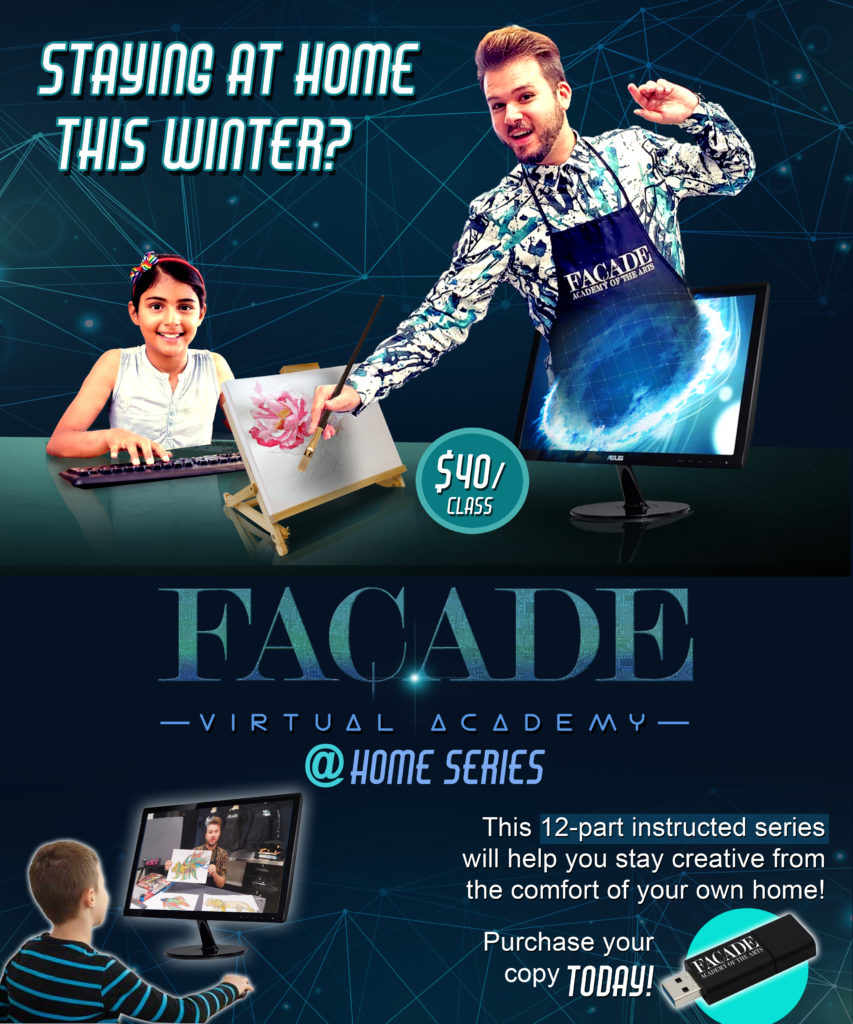 Introducing Façade Virtual Academy @Home Series.
For those of you who choose to stay-in this Winter, this 12-part video series for Beginner & Intermediate level students, lets students explore the mastery of the arts from the comfort of your own home!  Instructed by our Façade artists; students will learn everything from the Principles of Design, Shading & Colour Techniques, to fun creative assignments that let the imagination soar! 
Take home your copy TODAY!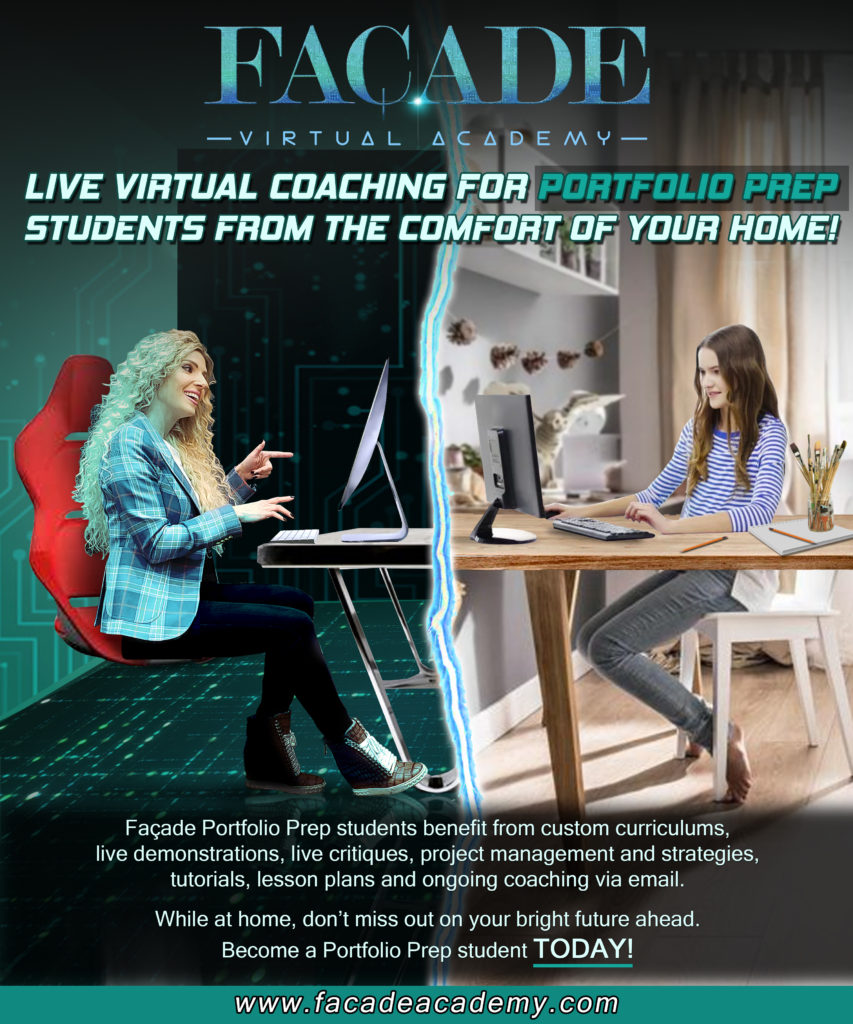 Designed For: All Intermediate and Advanced Portfolio students toward their Portfolio Development Class, Clinic Class, Digital Masters Portfolio Series Workshops, Digital Masters General Arts Series, Beginner & Intermediate General Arts Students, Private students and Animation students.

These programs are step-by-step, follow along classes. Students will have every opportunity to interact with the instructor, receive demos, ask questions and get instant one-on-one feedback during the work period.
*students are required to have a Zoom Pro account to participate in these classes.

Designed For: General arts students only. Façade Academy will provide these students with a weekly structured curriculum, offered as pre-recorded video classes launched off our private YouTube Channel. These classes will be step-by-step, providing a thorough and in-depth learning experience. In-line with our unique Façade instructional methods, all students will still have the opportunity to customize their pieces to make it their own.
These classes will be provided through a weekly emailed link. Students can watch these videos on their own time and will not follow a designated class time block.

Document style and step-by-step written lessons with illustrations that will assist students with their projects. These documents will be provided to students when needed, and will accompany and complement the curriculum provided to them within model 1 programs.
Keep up with all things Façade.
SUBSCRIBE TO OUR
NEWSLETTER
Copyright © 2023 Façade Academy of the Arts | All Rights Reserved