Vincent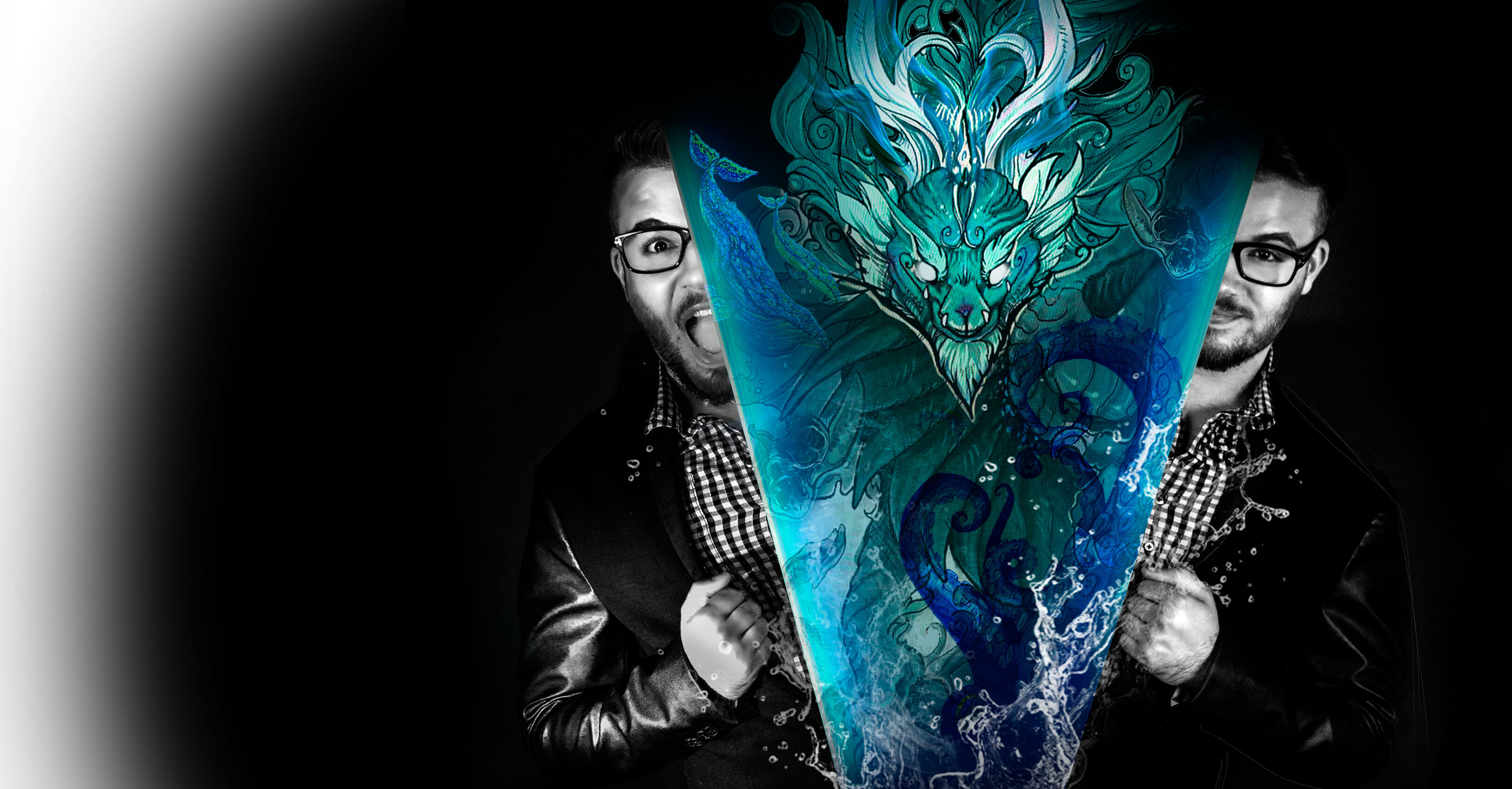 Vincent Spremulli
OCT, B.A.S, M.A., B.ED., Co-owner of Façade Academy, Creative Manager, Intermediate/Senior Teacher, Art Instructor, Freelance Artist

As a visual artist I am incredibly passionate about the art work that I do. Finding your passion is like creating art or learning a skill, you get out of it what you put into it. I tell my students that when the world gives you something to work with that feeds your creativity, the passion inside you will allow for that source of inspiration to take shape. Having both an appreciation for art and science, I experiment a lot with materials familiar and new to me to see their relationships and where they contrast. The sciences have taught me that failure is a natural part of experimentation. If you want to learn how a process works, or develop a new one yourself, this process demands that you try, fail, and try again. In the arts, especially fine art, taking risks and pushing boundaries is just as important because without risk-taking art would remain stagnant, and the creative spirit would be wasted on our own fears. If you're creating things, you're doing things that have a high potential for failure, especially if you're doing things that haven't been done before and you learn from those things. In that knowledge, one must remain optimistic and passionate because the risks that are taken will lead to the most extraordinary outcomes and long lasting success.
Rob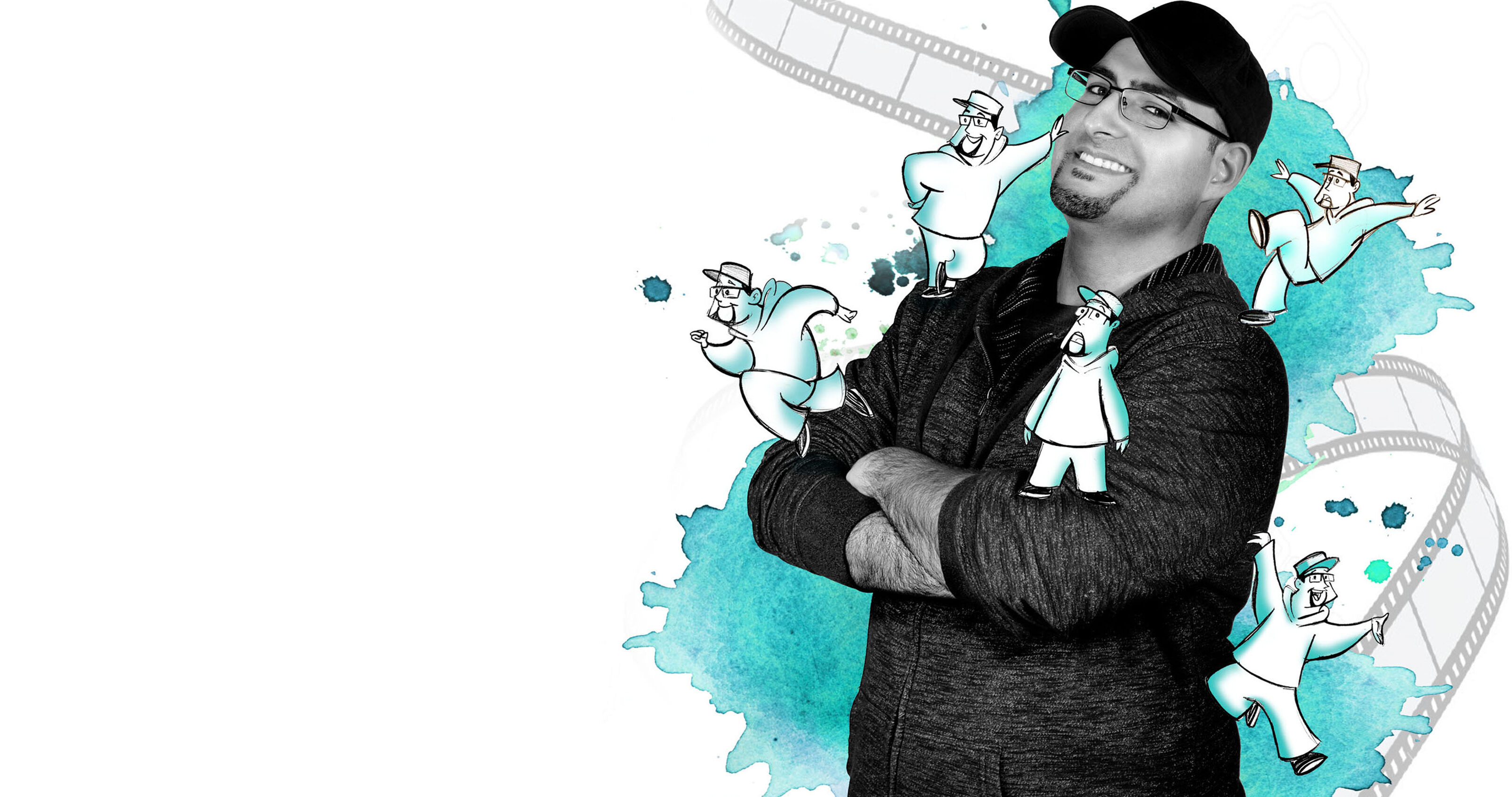 Rob Tari
Filmmaker, Animator, Art Coordinator, Art Instructor, Illustrator & Screenwriter
I can't remember a time in my life when I wasn't drawing. When describing me, anyone who knows me mentions the word "artist" directly after my name (or even before it). Although I have an affinity for many types of visual art, my main love is, and has always been, animation. Upon graduating from the Animation Program at Seneca College, I worked in the Canadian animation industry as everything from concept artist, storyboard artist and animator for various companies in Toronto. Before coming to Façade Academy of the Arts I served as Art Coordinator for the City of Vaughan for 7 years.

Another passion of mine is film, and in 2012 I founded the production company Turtle Studios. I wrote and directed my first film "Soul Mates!" which was awarded the People's Choice Award at the 2013 York Region Multimedia Film Festival. In 2015, I wrote and directed the feature film "Us," which was featured in the Toronto International Film Festival, Los Angeles Cinefest and the Windsor International Film Festival.
Eliana Kermani
Eliana Kermani
BFA HONORS PROGRAM at York university

Eliana Kermani is a digital artist and has spent numerous years practicing the fine arts. She is a graduate of Visual art and Art history honors program at York University. Coming from Montreal as well, Eliana has also attended one of Montreal's top Art colleges - Dawson College.

Eliana identifies her work as Anti-Realism, where she incorporates both creativity and technical skills through various topics such as ones mental state. Eliana has had her works showcased both at her college and University in the Gales Gallery. Eliana has recently played around with the digital art realm. She enjoys using software's such as Photoshop, After Effects and Illustrator.

Having experimented with various types of materials and techniques, Eliana is able to instruct others who would like to learn a variety of mediums both traditional and technical.
Ashley
Ashley Campaña
BFA, B.ED, OCT, Teacher, Visual Artist, Makeup Artist

As a young child, Ashley Campaña has always been drawn to many different facets of the arts. This passion drove her to teaching and for helping others find their inspiration from within. With that, she received a Thesis Directed Bachelor's degree in Fine Arts at the Ontario College of Art and Design with a double major in Drawing and Painting and Social Science. She also graduated from Brock University with a Graduate's Degree in Education in Junior and Intermediate divisions.

She is an Ontario Certified Teacher, who is pursuing Additional
Qualifications in Special Education and as an Arts Specialist. Aside from advancing her career in art education, Ashley has always had a passion for makeup artistry. She has 5 years and counting teaching makeup classes to include everything from special effects makeup to stage makeup all the way to wedding and evening makeup. This passion for makeup stemmed from her fine art background as she specializes in portraiture along with figure painting. Her artwork ranges from traditional to contemporary paintings.

The outcome of my work is to spark emotion or feeling within my audience by using pattern, optical illusions and layering of drawing and painting, but also, to keep my work as a reflection of myself."
Sarah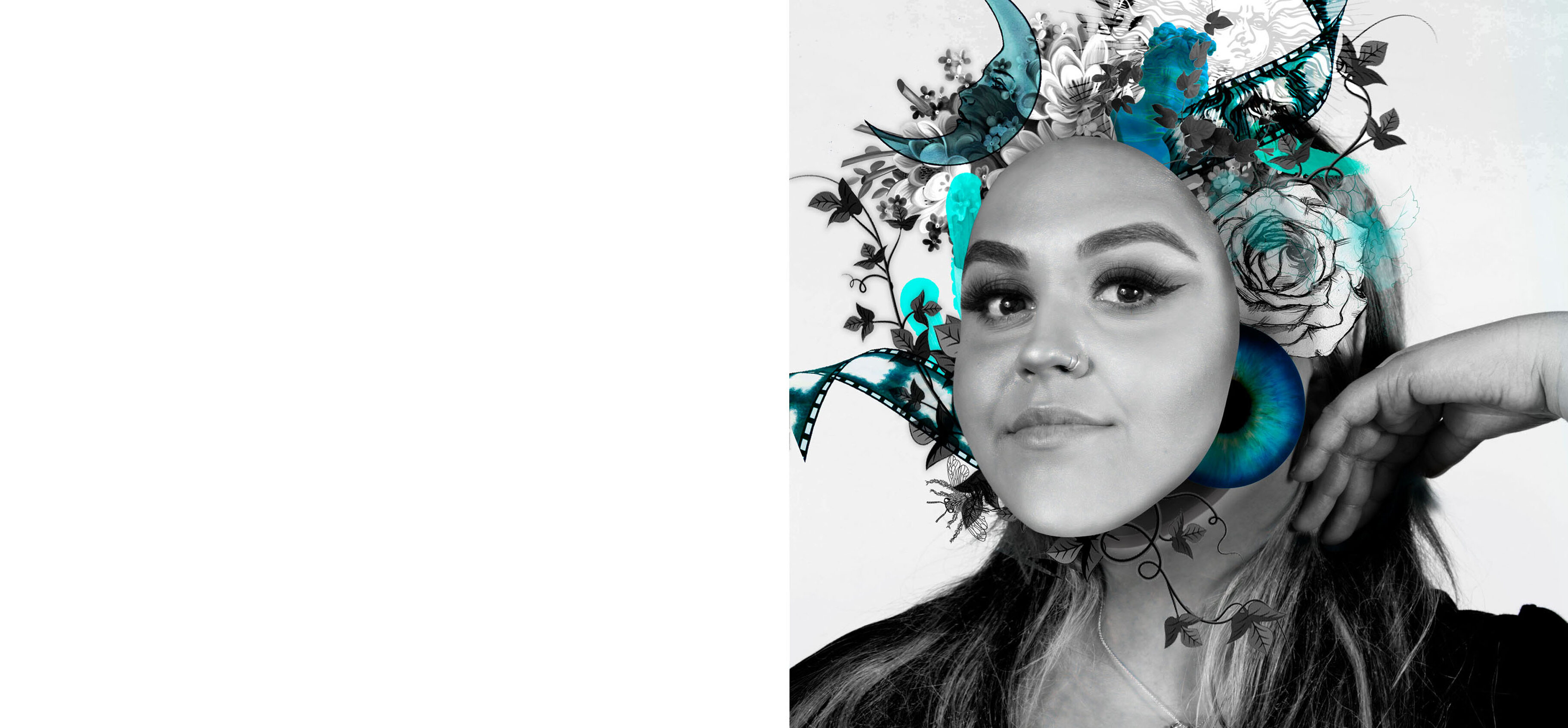 Sarah Hernandez
H.B.A.SART (studio arts) Freelance Artist (Photography, Sculpture, Drawing, Painting, Graphic Arts)

Sarah Hernandez is a Canadian artist with an Honour Bachelors of Fine Arts specializing in Studio Art. She offers many skills within her field including sculpture, photography, drawing, painting, videography, digital media, Photoshop, illustration, extended practices and conceptual practices. She also has a deep understanding of art history and contemporary practices. She has participated in many shows including the, Moscow International Photo Awards, London International Creative Competition, AGO Aimia Photography Scholarship Competition etc, and has received several awards for her work within her practice.

In the classroom she offers a great deal of real world experience and brings new ways of creative thinking to the table. Students often admire her compassion and enthusiasm for their ideas and Sarah is always helping students think above and beyond. She believes that it is important for students to be passionate about their work as she is always encouraging them to push outside of their comfort zone. Sarah is attentive to the needs of every individual student while bringing forth their full potential. As a result of her enthusiastic spirit and creative intellect students are always overjoyed with the results of their hard work and are eager to move forward with her on their future projects!
Alex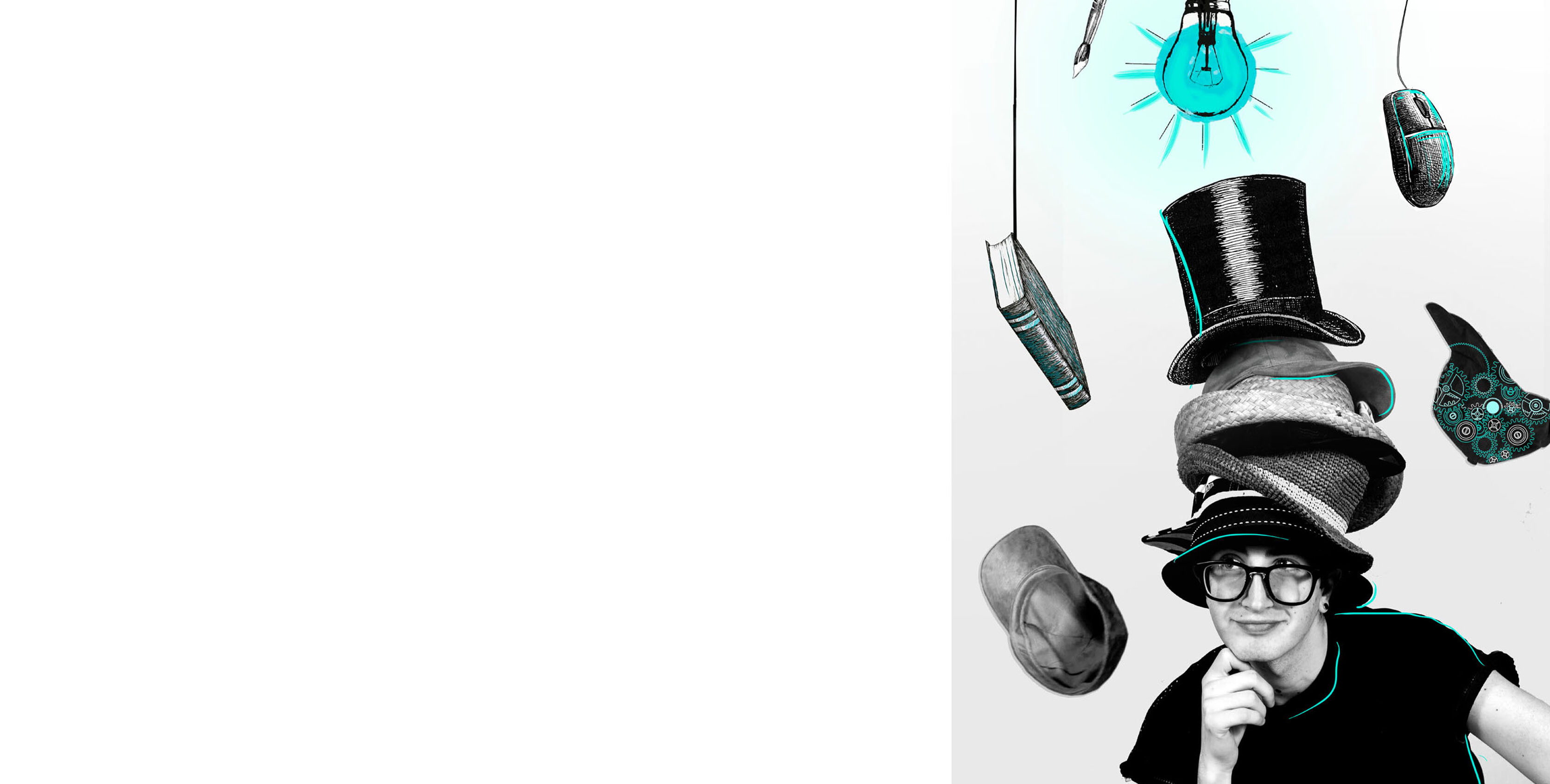 Alex Novembre
Hospitality and Tourism Management (BComm) or Bachelor of Commerce

Alex is a graduate of the Ted Rodgers School of Business Management and specializes in the Hospitality and Tourism sector. Alex is charismatic, personable and unforgettable. He is driven, determined and wears many hats at Façade Academy. His experience in customer service and management makes him everyone's favourite team member and his work ethic is superior. He is a talented writer, lover of the arts and assists the Façade instructors with their classes, curriculums and preparations.

Alex is passionate about the arts and assists our team with coordinating all creative projects and productions ensuring a flawless and successful result. In the studio, Alex offers the perfect balance of hospitality and inspiration to the students. He works along side Mina, our Creative Director toward academy initiatives, presentations and promotions, representing the academy and networking at local industry events.
Keep up with all things Façade.
SUBSCRIBE TO OUR
NEWSLETTER
Copyright © 2023 Façade Academy of the Arts | All Rights Reserved