7
Make-Up Artistry
Special Interest Program

Make-up is one of the key contributing factors in the aesthetic appeal of: theatre, film, photography and entertainment. Over time the use of make-up and the skill of make-up artistry has become a multi-billion dollar industry. It is the key ingredient that fuels other arts industries. On a more personal level, make-up enhances our image and can influence first impressions. Our specialized programs will train you in handling clients; understanding and translating the vision of each project, shoot etiquette, trouble-shooting and a wide range of skills and tricks of the trade in each style of make-up artistry. The make-up industry is never consistent and one must always stay current with trends and techniques. There is no previous experience required to enroll into our make-up artistry programs, students will learn basic fundamentals, personal image, right through to full applications in: broadway, runway, film and special effects.

Ages: 12+
$60/hr (2 hour Private Class)
$50/hr (2 hour Semi-Private Class) 2 or more people in class.

This program is offered on this date:
Tues 5-7pm
2
Terms
FALL TERM (Sept.-Dec.-16 weeks)

WINTER TERM (Jan.-Apr.-12 weeks)

SPRING TERM (Apr.-Jul.-12 weeks)

SUMMER TERM (Jul.-Aug. -8 weeks)
3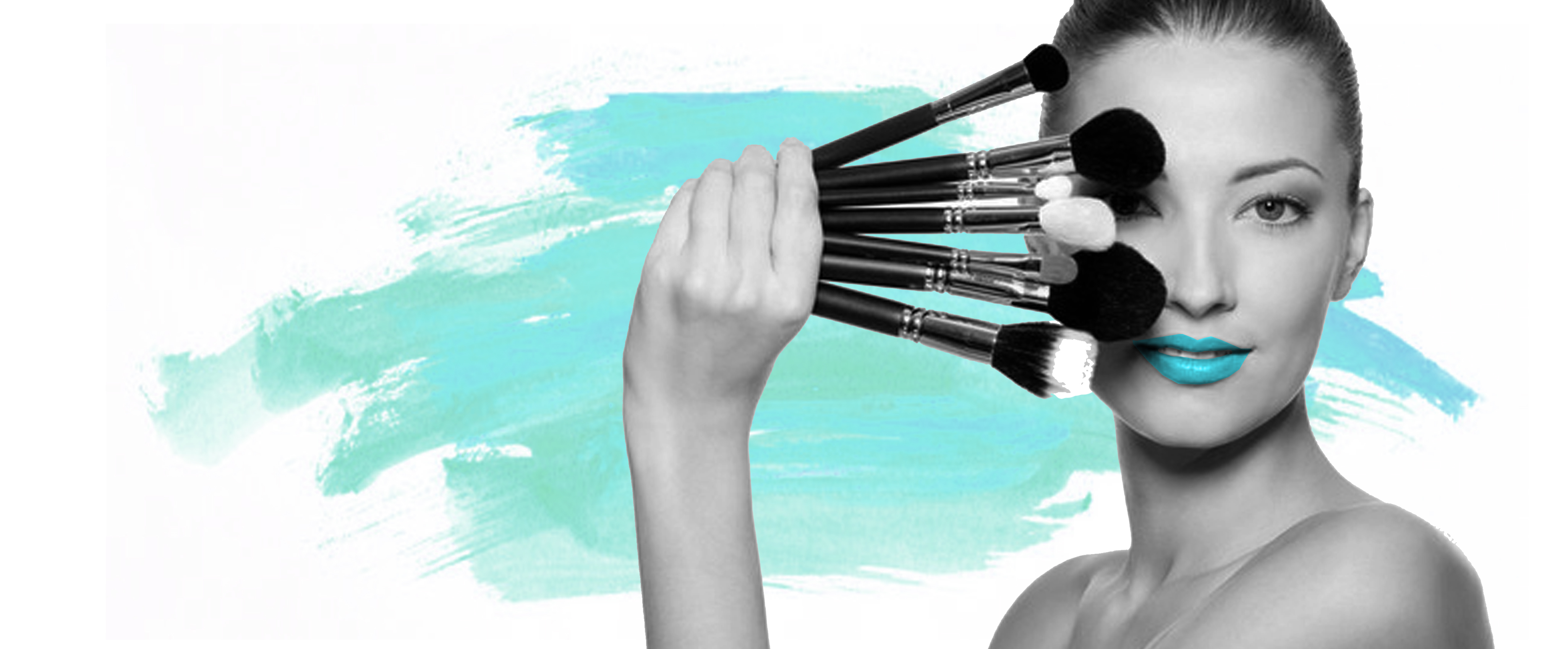 Intermediate Make-Up Applications
Special Interest Program

Students will receive an overview of the fundamental techniques they will require for self application and industry work. Classes range from basic application and theory, to special effects. After completing this program students will have knowledge, understanding and experience working in a variety of styles. At the end of the term students will have the opportunity to showcase their talent in a photo shoot. Make-Up Kit Required!
Ages: 6-15
$60/hr (2 hour Private Class)
$50/hr (2 hour Semi-Private Class) 2 or more people in class.

This program is offered on this date:
Tues 5-7pm
4
Level 1 Advanced Make-Up Application
Special Interest Program

The advanced Make-Up Artistry program will consist of industry-essential classes that prepare students to work as professionals and teach them how to uphold strong, positive reputations with their clientele. Classes range from basic application and theory to makeup design of special effects. Upon completing this program, students will have advanced knowledge, understanding and experience working on a large assortment of projects that vary in style, and model types. At the end of the program students will have the opportunity to showcase their talent in a photo shoot.
* Make-Up Kit Required!

Ages: 16+
$60/hr (2 hour Private Class)
$50/hr (2 hour Semi-Private Class) 2 or more people in class.

This program is offered on this date:
Tues 5-7pm
5
Level 2 Professional Make-Up Application
Special Interest Program

In this program students will learn to expand their knowledge of the fast-paced industry. Our curriculum was developed to provide a thorough understanding of this profession and the broad opportunities the field provides. We will offer classes that involve vital career tools such as resume planning, portfolio building, and essentially assist in branding the student to ensure a positive image in the cosmetic field. Imperative classes such as client consultations, product knowledge, and diverse companies' histories/reputations will guarantee the student an extensive comprehension of how to market themselves in this limitless business.
*Prerequisite — Level 1 Advanced Make-Up Application

Ages: 16+
$60/hr (2 hour Private Class)
$50/hr (2 hour Semi-Private Class) 2 or more people in class.

This program is offered on this date:
Tues 5-7pm
6
Level 3 Professional Make-Up Artistry Certification
Special Interest Program

This program sets students up for starting a business and developing a competitive portfolio and strong presentation. Students will learn the business aspect of make-up artistry and learn marketing to include business cards, website development and design of other marketing collateral. Students will discover all the necessary outlets to image consulting, sales, branding, invoicing and finding cliental. Students will also learn how to conduct a consultation with clients. Upon completing this program, students will have a professional make-up artistry certification from Façade Academy of the Arts and a fully customized professional make-up business in addition to all the knowledge to succeed in the industry.
*Prerequisite — Level 2 Professional Make-Up Application

Ages: 16+
$60/hr (2 hour Private Class)
$50/hr (2 hour Semi-Private Class) 2 or more people in class.

This program is offered on this date:
Tues 5-7pm
7
Workshops
Special Interest Program

* Dazzling Day to Enchanting Evening - Girl on the go.

* Beautiful Bridal

* Special Effects



Swipe for more information >>
8
Dazzling Day to Enchanting Evening - Girl on the go!
Special Interest Program

Learn an everyday appropriate make-up that's compatible with your morning routine. If you have a hot date or event post-work or school day, students will learn quick tricks to have all eyes on you. If you don't have an extensive make-up collection, you will also learn the few products and techniques that make a huge difference. Students will also focus on problem areas and how to accentuate their feature.

Ages: 16+
$60/hr (2 hour Private Class)
$50/hr (2 hour Semi-Private Class) 2 or more people in class.

This program is offered on this date:
Tues 5-7pm
9
Beautiful Bridal
Special Interest Program

Everything you need to know to beautify the bride. This workshop will review bridal and bridesmaid make-up applications. Students will learn about make-up that photographs well, all the do's and don'ts of bridal make-up, complimenting seasonal colours and themes, how to accentuate features, tricks for stay-put make-up and hot to hide a tattoo.

Ages: 16+
$60/hr (2 hour Private Class)
$50/hr (2 hour Semi-Private Class) 2 or more people in class.

This program is offered on this date:
Tues 5-7pm
10
Special Effects
Special Interest Program

Students will learn different products, tools and execution to perfect a
costume-complimenting makeup application. They will practice
techniques on models. Learn tricks of the trade, create their own face chart
and transform themselves.

Ages: 16+
$60/hr (2 hour Private Class)
$50/hr (2 hour Semi-Private Class) 2 or more people in class.

This program is offered on this date:
Tues 5-7pm
Keep up with all things Façade.
SUBSCRIBE TO OUR
NEWSLETTER
Copyright © 2021 Façade Academy of the Arts | All Rights Reserved