Façade Academy's

Art as Therapy program

helps students to get in tune with their inner imagination and creative process, and one of the most exciting methods we teach is a process called Art Journaling.
It is exactly what it sounds like –
a journal or diary depicting personal facets of your life, emotions, personality,

or what your thinking at any given time. But instead of only words, it uses

colour, pictures, found objects and personal mementos

to help convey what your journal page is about. It also serves as a

unique personal keepsake and work of art

!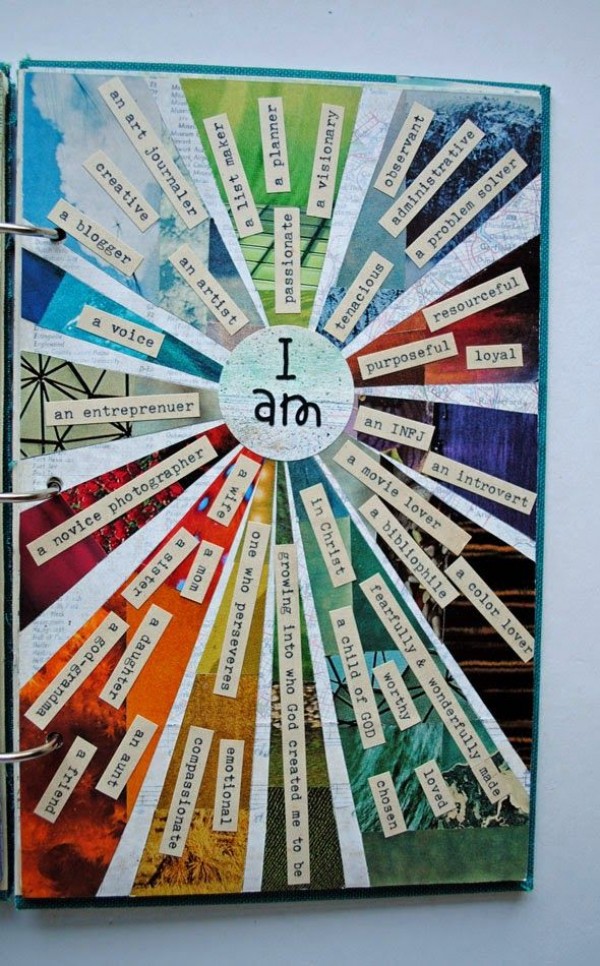 Art Journaling is extremely popular these days for its therapeutic properties, combining art and the personal nature of journals. There's so many things you can do with it, the possibilities are literally endless and always beautiful!
Here are some tips on how to get started on your next artistic journey.
1. Learn new techniques and get inspired.
There are so many blogs that feature some beautiful art journal pages. There's also a huge variety of techniques that you can have in your arsenel to create cool visual effects.
– Some good places to start are

Daisy Yellow Tutorials

, where there are several video tutorials to shows you step by step how to create certain page ideas.
– Pinterest

is always a good place for creative ideas, and just looking though various pages will give you the spark to create one of your own!
– A great blog that has a step by step guide of all the materials you'll need is the

Words of Me Project

. Give it a look for the type of

notebooks

you'll need and how to start creating!
Some of the best notebooks to use are

Strathmore Visual Art Journals

. They are made exclusively for the process of art journaling, and features thick spiral binding and thick paper so you can use any amount of glue and mod podge on your papers.
2. Gather your supplies
Journals are mixed media in nature, so gather as many items around your house and craft store as you can.
Some ideas of supplies you can use are:
Watercolour paint * Acrylic paint * Paper towel rolls – for circle stamping
Paper punch outs in different shapes * Foam stamps * Paper doilies – for lace stamping
Masking tape – to mask off areas to work on * Stickers * Chipboard * Ribbon * Lace
Flowers – real or fake * Bubble wrap – for a painted circle effect * Ink * Stamps * Glue
Mod Podge * Magazines * Photos * Maps * Patterned paper
… The possibilities are endless!
4. Follow Prompts
Prompts are a series of ideas for each page to give you the inspiration to begin a new Art Journaling entry.
You don't have to follow prompts, but once you start you could find it's very helpful to make each page unique, and they'll help you fill up your journal in no time!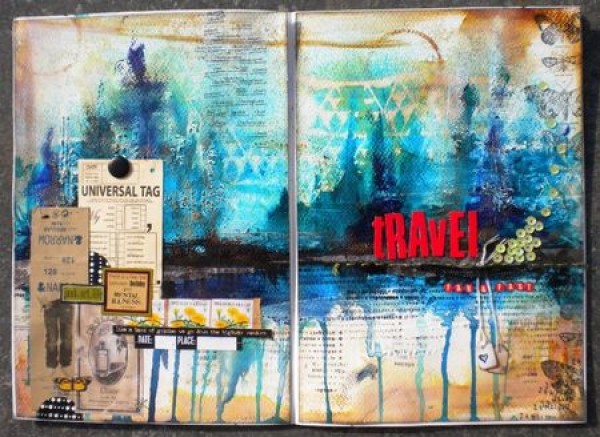 Some ideas for prompts are:
Songs From the Past: What is a song from your childhood or teenage years you remember well? Create a page based on the mood/beat/memories of the song

*

A person you hope to be more like

*

Take your art journal outside and document what you see. Write it, draw it, or paint it

*

Grab your favourite novel, open to a random page, read the first paragraph and illustrate it

*

Your favourite quotes

*

An actual journal entry

*

Places you've travelled

*

Places you want to travel

*

A favourite memory

*

List of 50 things you love

*

Family or friends

*

A poem you like

*
More Prompts: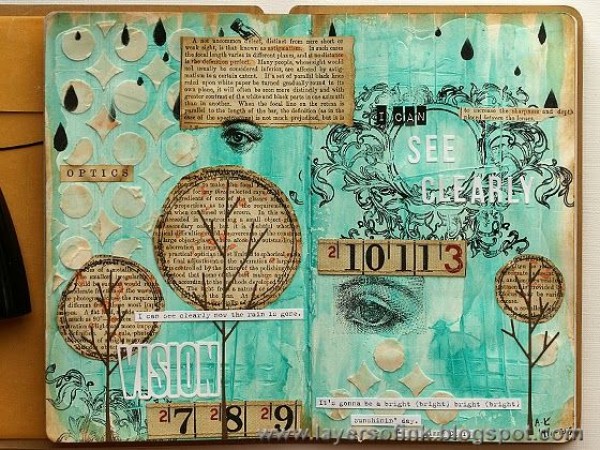 Now you are prepared to begin your new Art Journal!
Get inspired and create something that is totally YOU!
Check out our gallery of inspiring Art Journal pages below for some more ideas.
Happy Journaling!